Healing Programs, Courses & Meditations
Courses & Programs & Healing Meditations
Healing Meditations
Instant Download • Audio Course • Attunements
Archangels Michael, Gabriel, Raphael and Uriel will transform your sensitivities into your superpowers. When you allow your angels in, you will become entrained to their positive energy and naturally attract your Heart's Desires, without fear.
28 Day Audio Course - 8-12 min Daily MP3s + 5 Bonuses
Learn More »
Instant Download • Audio Course • Attunements
Reprogram your subconscious mind so you can unlock your intuitive powers, and receive an unlimited flow of prosperity, and get divine guidance from your Spirit Guides and Angels.
3 MP3 Attunements - 60 minutes total
$47.00
Learn More »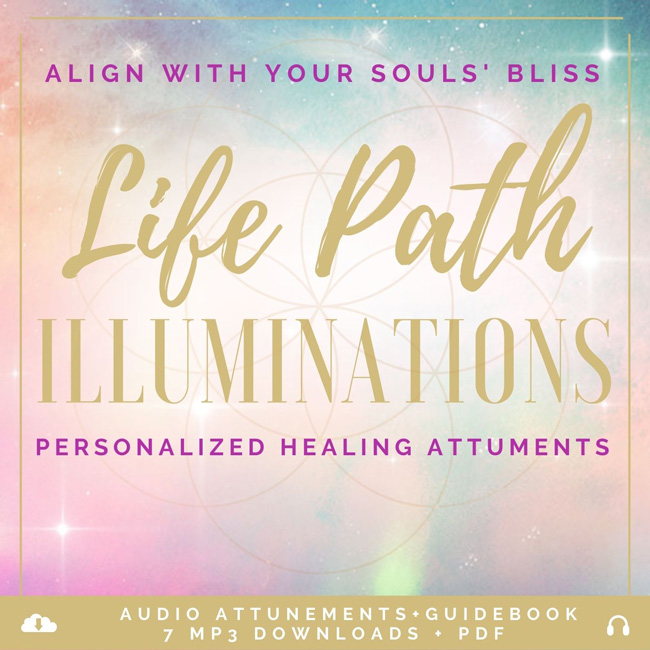 Instant Download • Audio Course • Attunements
Release yourself from karmic patterns so you can live the life your soul intended. Heal the specific limiting beliefs associated with your Life Path Number, personalized your birth date.
7 MP3 Audio Attunements + Guidebook PDF
Learn More »
Numerology
personalized PDF report
Your Numerology is a blueprint of your soul's gifts, challenges, desires, and karmic patterns. Access the keys for divine timing and success. Receive daily guidance for your soul.
60+ page PDF personal numerology blueprint + 1 year daily forecast
$44.00
Learn More »
In Depth Masterclass Plus 2 Q&As
Learn the deeper meaning behind all Life Path Numbers so you can fulfill your soul's purpose and understand others. Discover how to Live the Highest Potential of your Life Path Number and so much more.
Video Masterclass + Guidebook + 3 Hour Course + Two 90 min Q&A Sessions
$147.00
Learn More »
Soul Healing
Intuition & Guidance
Angel Courses
Astrology
Books
HARDCOVER BOOK BY KARI SAMUELS
A magical story for kids and adults! Join Lynnie and Geldimere, the gentle dragon, on their high-flying journey of everlasting friendship. "In a far away land of enchanting delights, sweet Lynnie is wandering lost in the night. She meets a young dragon, kind-hearted and clever, They share magical adventures to cherish forever."
Learn More »